CDS system (Cooling Defrost System)
The CDS system is a truncated cone-shaped duct in a special water-repellent fabric that provides an effective insulating barrier during the defrosting phase of an evaporator, substantially reducing its downtime. It also prevents water vapor from entering the refrigerated room while the evaporator is heating, further helping to stabilize the temperature and humidity. This duct is available in different diameters from 300mm to 1000mm and in different colours.
Accessory applicable on high induction diffusing ducts: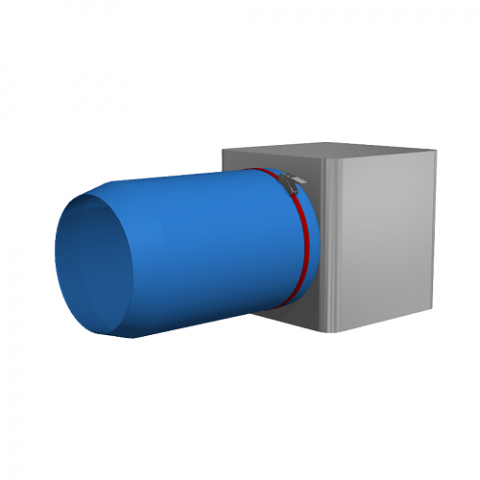 Features and benefits of CDS system
➤ Faster defrost cycle
This system reduces defrost cycle times by up to 40% with consequent considerable energy savings.
➤ Better preservation of refrigerated goods
More stable temperature and humidity levels, and therefore the elimination of the accumulation of frost and ice on the product significantly improve the quality of stored foodstuffs for the benefit of the end consumer.
➤ Increased safety
Reducing the formation of ice on ceilings and walls brings greater safety to the environment.