Professional ozone generators for environments
OneAir trades and manufactures innovative technologies for commercial and industrial environments and the need to make these spaces safer according to the latest health requirements has led to the development of the new ozone generator product line, which provides maximum hygiene and purification of the environment for a variety of applications.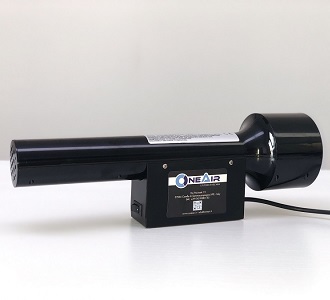 These systems produce ozone using special ultraviolet lamps to sanitise environments and reduce the use of chemicals. Thanks to their compact shape, polycarbonate construction and low power consumption, these generators are ideal for environments from 100 to 150 m3. Easily transportable, they work even at high temperatures and humidity, and eliminate unpleasant odours.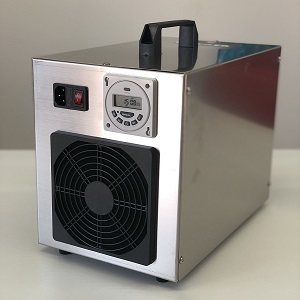 This portable generator with timer, compact shape and stainless steel structure is ideal for initial shock treatments, ideal for sanitation companies. Thanks to its great potential, it allows treatment of small to medium volumes in a very short time or of larger environments by varying the operating time.
O-Mask
This multi-purpose filtering mask was created to contain the spread of the COVID-19 virus and complies with the indications of DL. n. 18/2020. Thanks to the materials used and the special shape, O-Mask is perfectly comfortable to wear for many hours. Designed to eliminate the feeling of suffocation, it also reduces fogging of the spectacle lenses thanks to the geometry of the upper flap which channels the vapour of breathing to the side.