Study and analysis for ambient air diffusion
OneAir has always been committed to finding solutions in air distribution that best meet the various requirements in terms of comfort and obtaining the correct environmental parameters. For this purpose, we have developed in-house a dedicated software capable of simulating the behaviour of the air distribution line in order to analyse and verify any critical situations that may arise.
ONECFD simulation charts
Our ONECFD (Computational Flow Dynamics) software is able to meet the requirements of the UNI 10339 - EN 13182 standard and guarantee a high level of comfort for people in the rooms. The dimensioning of the geometry and size of the perforations is carried out on the basis of physical laws such as the conservation of momentum, mass and energy, and the equations that link the quantities of pressure and flow. The analysis of the air throw graphs makes it possible to verify the direction of the air flows within the environment and consequently to evaluate the best solution for air distribution. It is also possible to examine the residual velocities in the areas immediately adjacent to the diffuser and in the vicinity of the occupied zones in order to correct any criticalities.
Symmetrical air diffusion
Environment: clothing shop
Installation height: 4,63 m
Height of area of influence: 5,80 m
Width of area of influence: 17 m
Duct material: DHI TEXTILE, A1 classification

Ambient air temperature: 19°C
Launch temperature: 35°C

Ambient air temperature: 21°C
Launch temperature: 15°C
Asymmetrical air diffusion
Environment: swimming pool
Installation height: 2,70 m
Height of area of influence: 3 m
Width of area of influence: 7 m
Duct material: DHI PLASTIC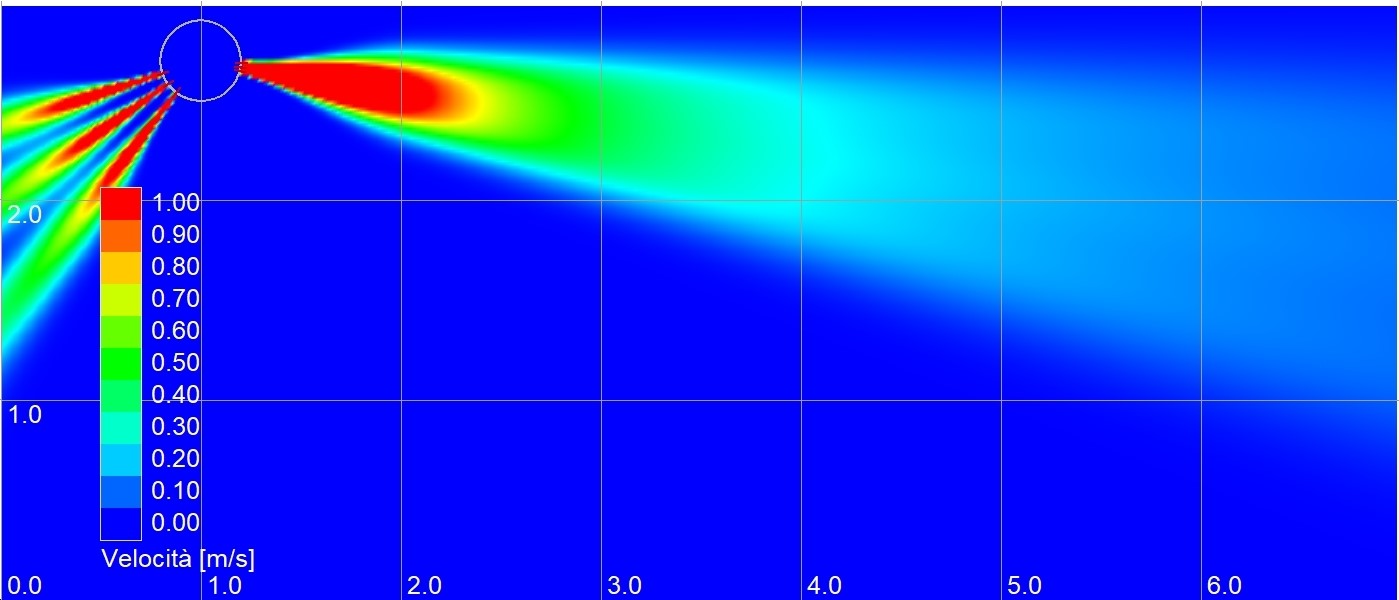 Ambient air temperature: 30°C
Launch temperature: 35°C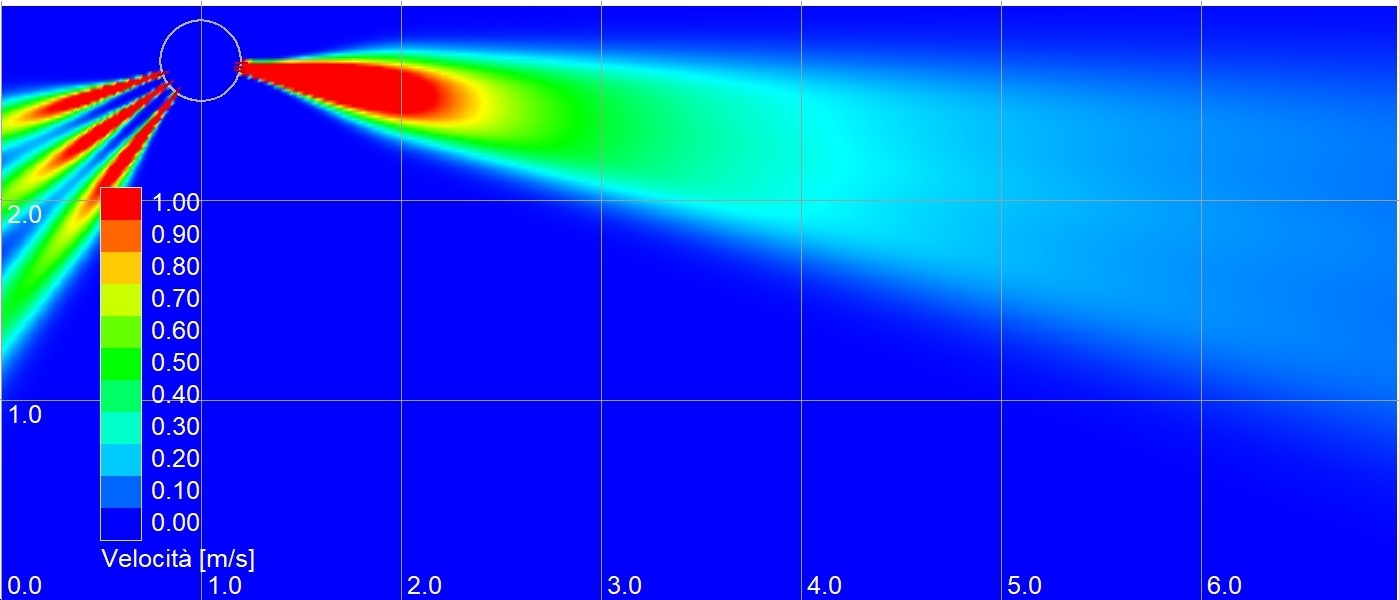 Ambient air temperature: 25°C
Launch temperature: 20°C
Lateral air diffusion
Environment: university
Installation height: 6,80 m
Influence area height: 7,20 m
Width of area of influence: 10 m
Duct material: DHI METAL, painted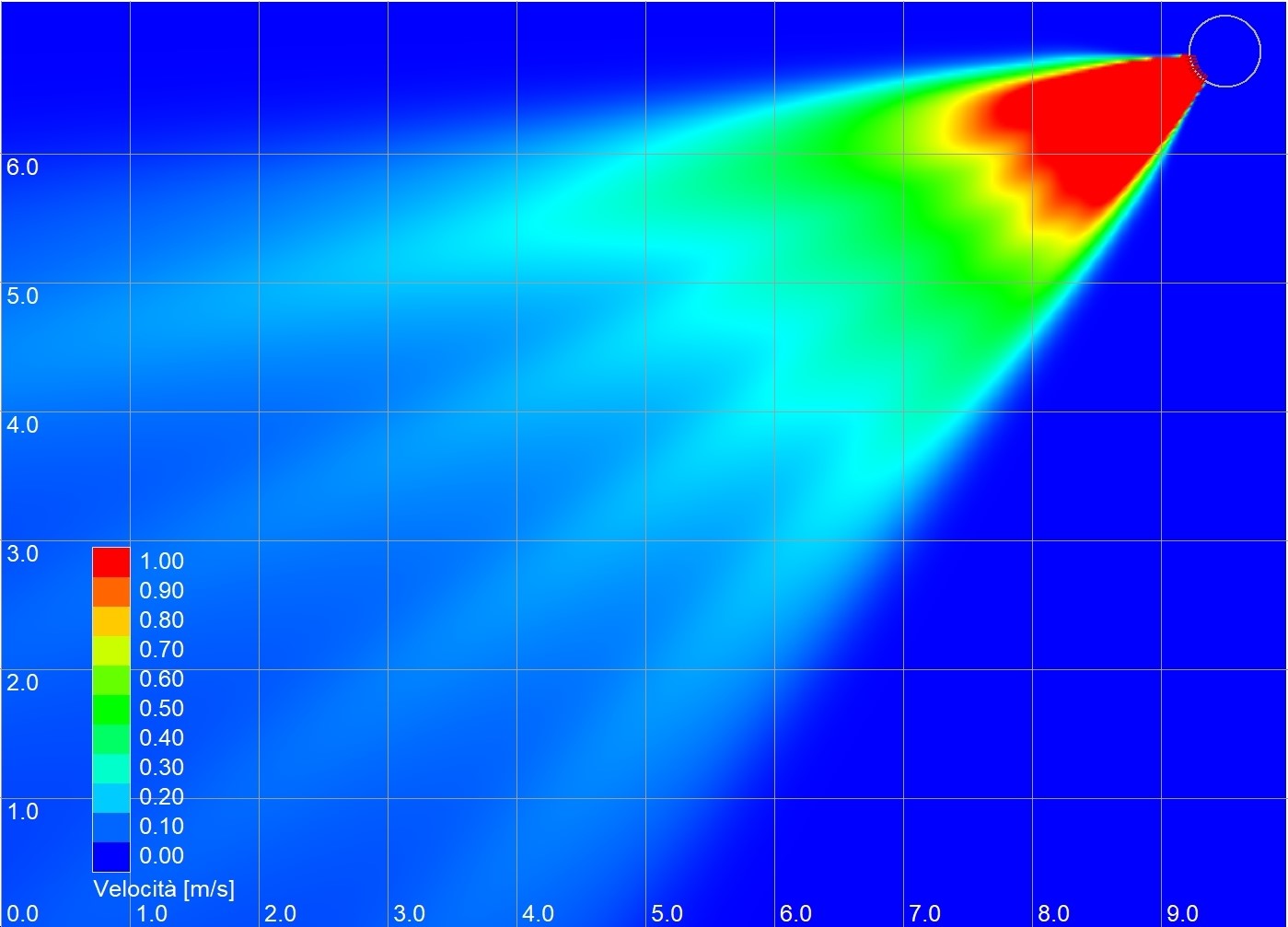 Ambient air temperature: 20°C
Launch temperature: 25°C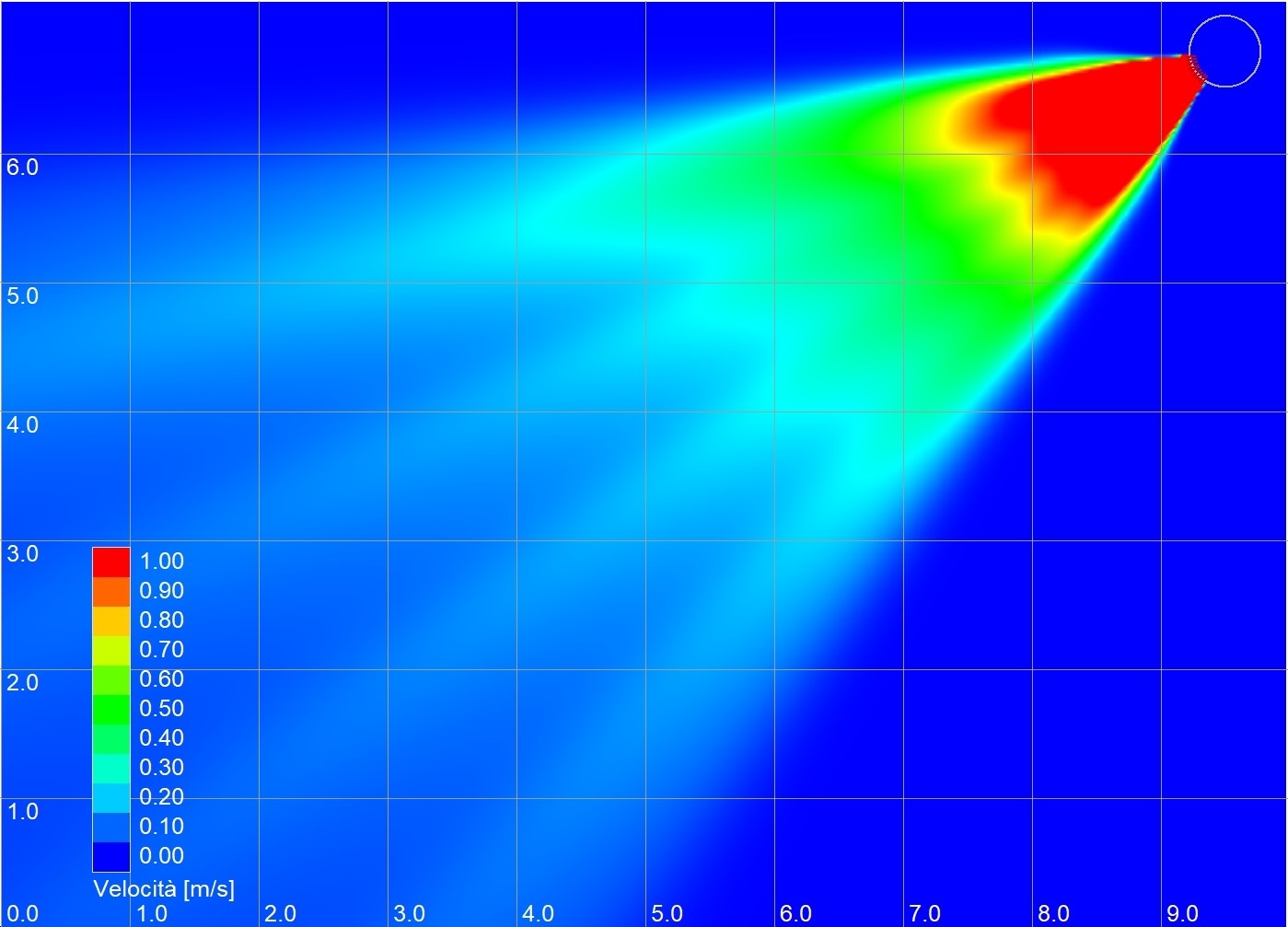 Ambient air temperature: 26°C
Launch temperature: 15°C